Fire and smoke can cause devastating damage to your home or business. Even if the fire is relatively small, the harm caused by smoke and water can be significant. In cases like these, you need a experienced professional. Disaster Clean-Up specializes in restoring property that has been damaged by smoke, fire and water. We work with your insurance company to restore your property to its pre-disaster condition.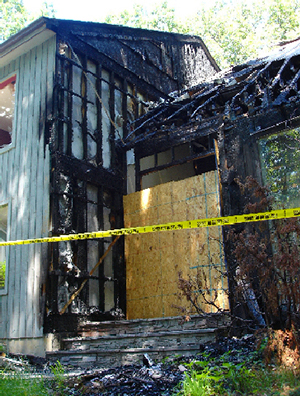 Our immediate response to your emergency can save you thousands of dollars by preventing permanent damage. With over 3 years combined construction and estimating experience our staff provides accurate and detailed line-item estimates using Xactimate. We offer competitive pricing for all ranges of repair work. This includes not only cosmetic repairs such as floor replacement and painting, but heavier structural damage. This includes framing and mechanical repair. We will work with all adjusters to provide quality restoration and reconstruction to the customer and competitive pricing for the insurance companies.
From the initial call for emergency service, to each and every aspect of putting things back together again, Disaster Clean-Up is your full service restoration company. We understand the heartbreak that follows a disaster. Our commitment is to get your life back to normal as quickly as possible.
Don't Wait Call Us NOW
Call or Contact Us Online for an estimate on our Fire & Smoke restoration service. Disaster Clean-Up works with all insurance carriers… do not let the insurance carrier tell you who you can have in your home…this is your choice and obligation to bring in a reputable company.