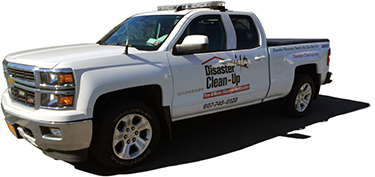 Disaster Clean-Up, established in 1990 was a "Disaster Kleenup International" franchise also known in the industry as "DKI". The company was acquired by At Your Service LLC. in 1998. Disaster Clean-Up, although no longer a DKI franchise, has an equal and in some cases greater presence in the field of fire, water and mold damage restoration and repair than other nationally known organizations. In December of 2015, Disaster Clean Up was acquired by Property Restoration Inc. of Syracuse, NY as their second location.
Our most important assets are the people who work for us in the office and in the field, from our office staff to our project managers and technicians. All our technicians are certified, licensed & experienced to handle any size loss, they will work closely with you and your insurance company. Our team of specialists will make any loss a seamless process from start to finish.
With one of the largest inventories of Advanced Drying Equipment in the Southern Tier of New York, we will get the job done, and done right. Our combined experience will back up the work we perform for you. We are available 24/7 including holidays to assist you with a Fast Emergency Response. Our work is guaranteed and we offer free on site consultations. Our team will take every loss very serious and they understand the inconveniences associated with the emergency.
From start to finish - Integrity, Responsiveness, and Communication
You have an Account Representative whom will personally provide, communication, problem solving and a personal relationship.
Because we are a family owned business, we believe each customer is like family so therefore, we treat them as if they are.
We work very hard for every lead, referral and job. We are our own commercial, marketing and sales. We are only as good as our last job. We want the customer to be satisfied after each job.
We evaluate each job and analyze what the requirements are according to the industry standards and perform accordingly.
We respond to every loss as a priority, we arrive within the hour, excluding drive time.