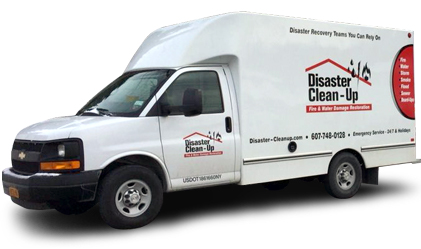 Damage from fire, water or smoke is a costly and traumatic event for both businesses and homeowners. In the immediate aftermath, it is critical that primary damage control, estimates and complete clean-up are handled promptly and professionally.
Disaster Cleanup Binghamton knows what the priorities are in these difficult situations. Homeowners, Insurance Companies and Businesses want professionals who can save as many of their belongings as possible while minimizing disruption. They want fast response, accurate estimates, no surprises and quality work.
Disaster Clean-Up provides all that and more.
Disaster Clean-Up Sets The Standard On Every Loss
Highest Level of Care & Attention
Inspection of Anticipated Losses
Insurance Carrier Facilitation
Industry Standard Pricing
On-site Ownership of Restorative Equipment
Independently Owned & Operated